---
Delivering the "Now" of the GOOD DESIGN AWARD
グッドデザイン賞の応募に込めた想い、 グッドデザイン賞の審査に込める想い、 さまざまな想いが交差し、連鎖する
「よいデザイン」を探求する プロセスを届ける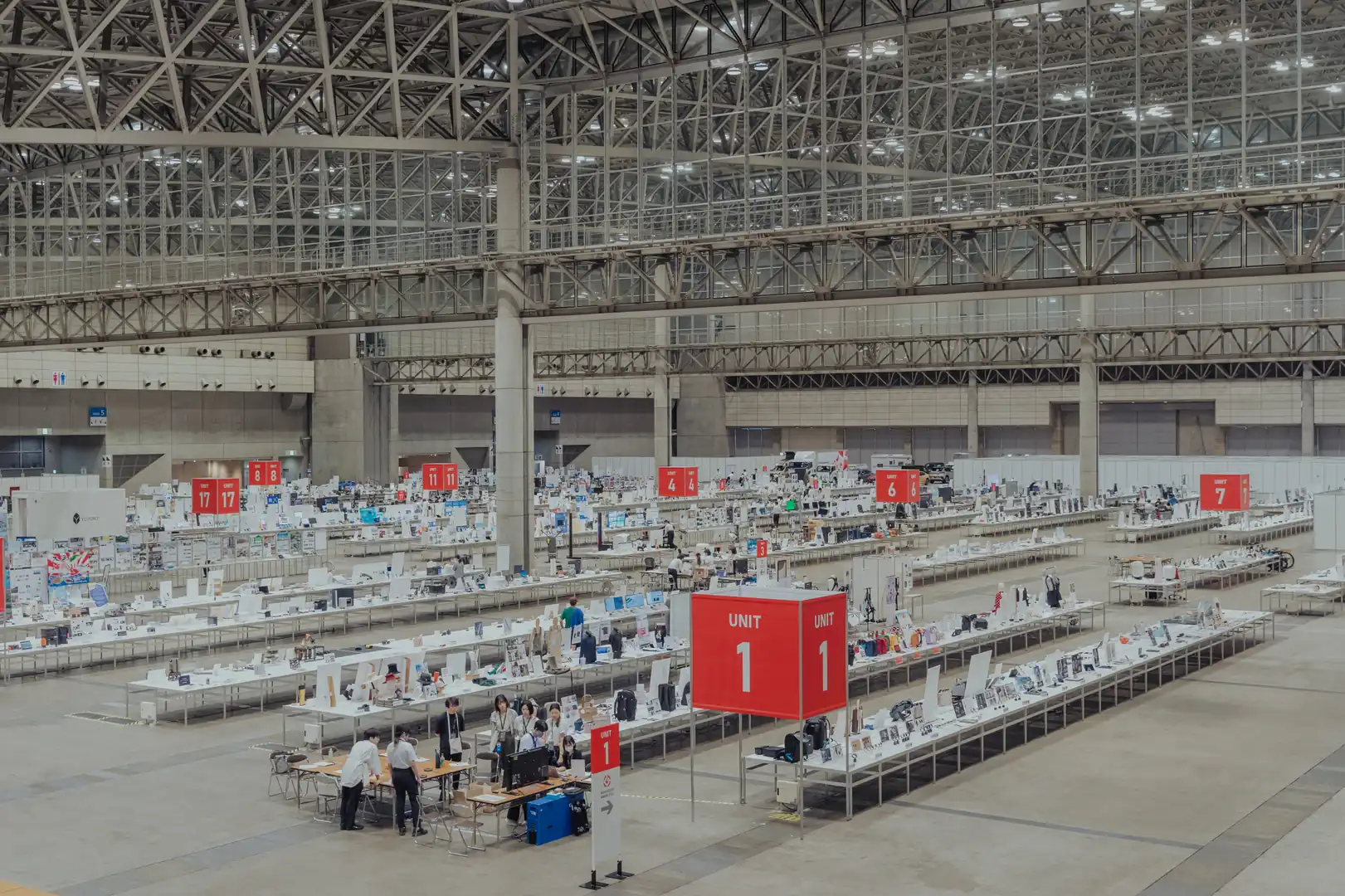 Watch the video! 2023 GOOD DESIGN AWARD Screening Panel
2023.09.07
The 2023 GOOD DESIGN AWARD started in April. After the First Screening Panel on June 19 and the Second Screening Panel on August 2 to 4, this year's screening has reached the interesting part. Now that the award announcement is due next month, we will take a look back on the screening process up to now in a video, along with an interview with the Chair and Vice Chairs.
---
First Screening Panel + Interview with the Chair and Vice Chairs
In addition to the video digest of the First Screening Panel held in Tokyo Midtown on June 19, there is an interview with Seiichi Saito, Chair of the Screening Panel, and Jin Kuramoto and Yuko Nagayama, Vice Chairs, about this year's screening.
Second Screening Panel + BEST 100 Selection Panel
This is a video digest of the Second Screening Panel held at Makuhari Messe from August 2 to 4. At the Screening Panel on August 2 and 3, winners of the GOOD DESIGN AWARD were determined, and the GOOD DESIGN BEST 100 were selected on August 4.
The award announcement will be on October 5.
The subsequent GOOD DESIGN AWARD selection process will proceed with the award announcement after going through the BEST 100 presentation screening and the Special Awards Panel on September 15.
Please check the official website of the GOOD DESIGN AWARD for the post-award process and detailed schedule.
journal editorial department
Editing & writing
Editorial team of the web media ".g Good Design journal." It is planned and managed jointly by the secretariat office of the GOOD DESIGN AWARD and external members in order to explore new possibilities in design.
GOOD DESIGN REPORT
---